Go for a walk in Salamanca And finding all the bars and restaurants closed is something we never thought would happen. At the moment, we cannot go to our usual bar, but we can "bring it home". How? Thanks to Salamanca "TAKE AWAY".
COVID-19 is making us temporarily change our habits. One of the things that is costing us the most is not going to bars and restaurants to enjoy the company of our people while we savor a coffee or a good meal. As long as we can get back to normal Salamanca Tourism has launched the campaign "Salamanca "TAKE AWAY"" with the aim of supporting the hostelry industry.
In the web page, www.salamancaparallevar.comYou will find those bars, cafes and restaurants that offer take away. Each establishment has it own "space" with important information such as location, type of establishment, kind of food (fast, traditional, international ...) or a link to their menus and to order channel.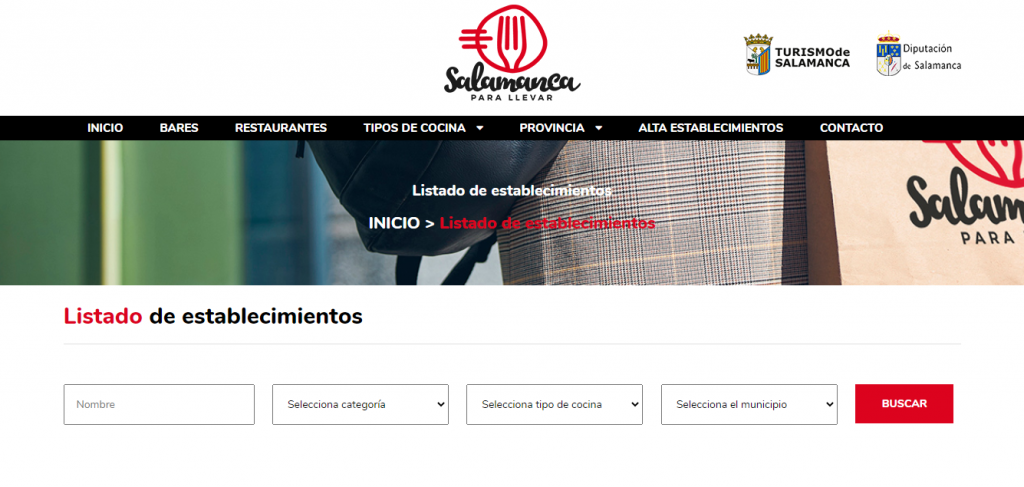 If you want to eat or drink something from a specific place, you can search for your favorite place by name. But you can also search by category (bar or restaurant), type of cuisine (market, traditional, fast ...) and by municipality.
Depending on the place, the food will be delivered to you or you can go through it to pick up your order. We recommend you do a little research on the page. New establishments are added every day and browsing is a quick and easy way to discover new bars, cafes and restaurants.
As you can see, it is very easy to enjoy the best of Salamanca's gastronomy while supporting the hostelry industry in these difficult times. What do you say? Let's order something?