Would you like to travel? Yep ... Me too. And that's what these moments are for. So that we can be grateful for everyday that we get to know another part of the world, even if it is just our neighborhood. However, in this time we can get to know and visit many places without even getting up from the sofa. I invite you to come to Salamanca and get to know the places that have kept their doors open, at least virtually.
During the tour you will visit several beautiful places, full of history which are all very important for Salamanca and the people of Salamanca. I am not going to tell you about everything you will be able to see on this tour, but I will highlight the three places (because three is a magic number) that I like the most.
The Roman Bridge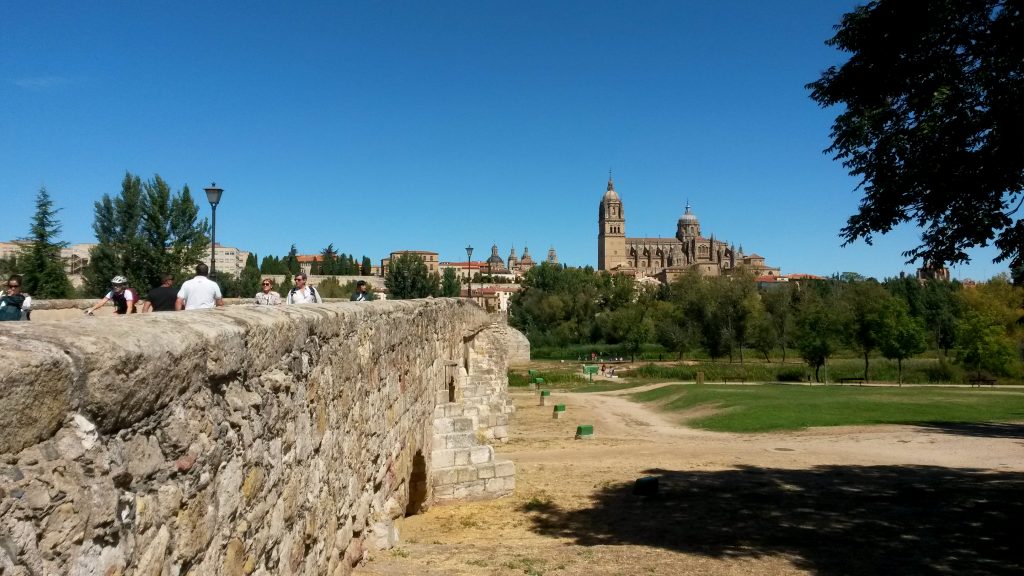 The tour starts here. It is night, there are no people around and you feel the silence. Can you imagine being on top of a bridge built in the 1st century? Well, a large part has been rebuilt because it has been put to good use during all those centuries. Unfortunately the tour does not allow you to move. You can only turn and look up or down. I recommend that you look towards the Cathedral. It looks great, right? I remember the day I came to this city and saw exactly what you are seeing now ... It was ... Well, maybe I'll tell you that another day. But don't only admire the Cathedral. There are other wonders that await you :).
The Towers of the Clergy (Scala Coeli)
Every Tuesday between 10:00 and 13:00 you can go up these towers for free and, believe me when I say, I am always happy to go up there when the time comes. I like these towers even more than Ieronimus (the tower of the Cathedral). Do you want to know why? Because you can see the Cathedral from here. :)). The Plaza Mayor can also be seen - unfortunately not in this virtual tour. One more reason you should actually come to Salamanca when you get the chance.
The convent of San Esteban
It is beautiful and I more than recommended that you go see it for yourself. In reality, you'd stay there for at least an hour, and no I am not exaggerating! In this virtual visit it will only take you 30 seconds to go see it, and trust me it is worth it. By the way, don't those corridors look like they're from Hogwarts?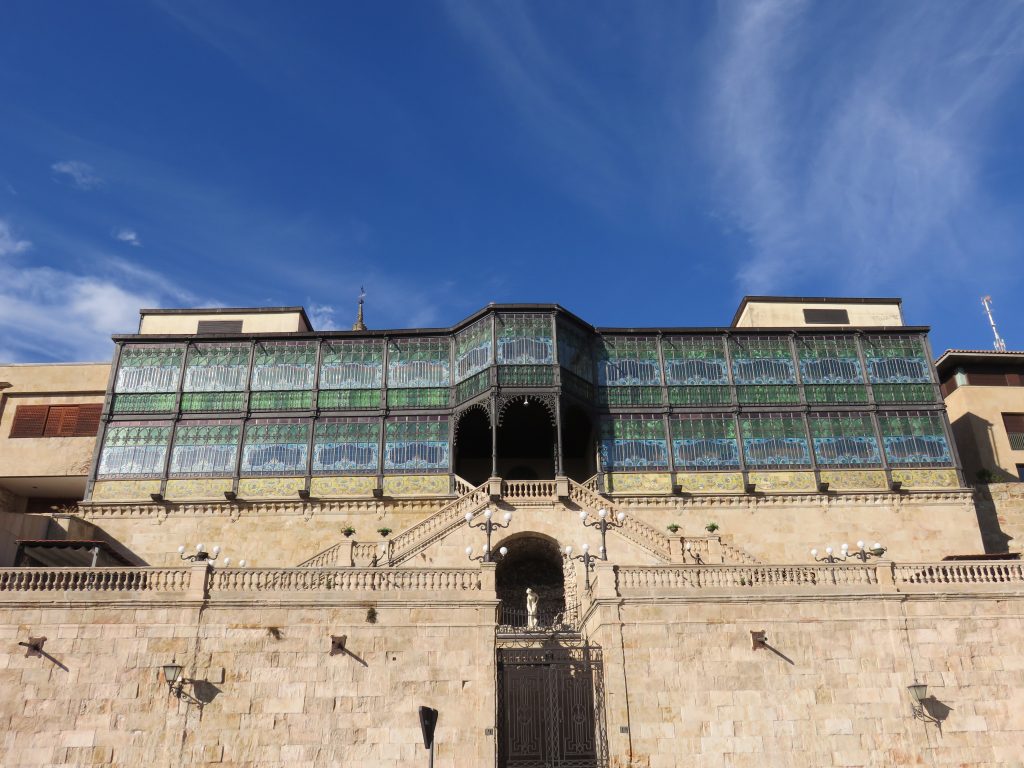 Do you know what I like the most about Casa Lis? Probably how beautifully colored the glass is. Not only on the roof but also on the windows. Life suddenly seems to be more, uhmm, colourfull. Another part that I never miss out on, are the temporary exhibitions and the Chriselefantinas (ivory statues). I don't like the fact that they are made from ivory, but if we put that aside, they are beautiful pieces of art.
If the Virtual Visit doesn't work for you, I recommend that you visit their FacebookThey are quite active there and upload content that you can't find on other sites.
If you like cars, this is your chance. The Automotive Museum is always open for free on the first Tuesday of the month from 17:00. It is obviously not open right now because of the coronavirus, but now we have the advantage that we can go there whenever we feel like it. Currently there are exhibitions of red sports cars, 100 years of Citröen and Vehicles and the Civil War, etc. I cannot tell you more than that, because I am a total amateur when it comes to vehicles.
And that's all, for now. I invite you to enjoy Salamanca, at least virtually for now, and when all of this is over, to come and enjoy it personally because it really is worth it!
Take care!